About Elite Acupuncture of Longmont
The Elite Acupuncture clinic in Longmont, Colorado provides a number of integrated services such as acupuncture, massage therapy, Chinese and natural medicine, herbal prescriptions, and allergy elimination treatment for all ages. Elite Acupuncture is a leading source for Colorado traditional Chinese medicine.
Elite Acupuncture will also work with your traditional medical provider as needed and find alternative and holistic solutions. Have you ever said, "I've tried everything, and nothing is working" and been willing to give up on treatment options? Elite Acupuncture welcomes patients with difficult situations.
The Elite Difference
Why We're Different
Western & Eastern Medicine Integration.
We work with your family doctor.
Trained in China.
Nationally Board Certified.
What makes Elite Acupuncture different? Our combination of treatment modalities, integration with western medicine, and highly trained and skilled staff are just the beginning. Elite Acupuncture blends qualities from Acupuncture and Eastern medicine, therapeutic massage and herbal medicine with those of western medicine. Whether you have tried alternative medicine or not, you will find that Elite Acupuncture is distinguished from most other medical providers in a numbers of ways.
I was undergoing chemotherapy for breast cancer and my first chemo treatment was horrible. After that, I started going to Carly Kirby, founder, RN, BSN and Diplomate of Oriental Medicine and Herbology at Elite Acupuncture, for acupuncture before and after my chemo. The difference between with and without acupuncture during this time was amazing. Carly's combination and knowledge of eastern and western medicine was such a valuable resource to me. I trust her direction and am so thankful for her help.

Ali Webster, 35, school teacher, wife and mother, Longmont, Co
The Elite Distinction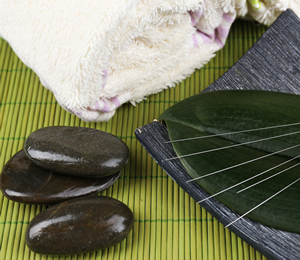 Why We're Distinct
Degrees in Eastern & Western Medicine.
We work with children.
State Licensed Acupuncturist.
We listen.
This combination and respect for all medical disciplines is what distinguishes Elite Acupuncture of Longmont from other clinics that may have a narrower, less integrated focus. Carly Kirby, founder, BSN, RN, LAc and Diplomate of Oriental Medicine & Herbology, is a western medical professional, so she knows today's medical landscape, but she chose to not stop there. She continued her medical training beyond the traditional. Her openness to and certified training in alternative medical modalities, along with her traditional western medical background, make Elite Acupuncture a perfect choice for your complementary and alternative medicine needs. She is well known for her comprehensive evaluations and successful treatment for such debilitating conditions as fibromyalgia, allergies, chronic pain, colic, back pain, digestive disorders, chronic fatigue and many more ailments.
Longmont Elite Acupuncture specializes in the reduction of medical side effects commonly seen in over-the-counter and prescription drugs. They work with your traditional medical providers, not in competition with them. Their goal is to complement traditional western medicine and offer answers and solutions when traditional western medicine can't.
I started taking my daughter to see Carly Kirby for allergy elimination and acupuncture 3 1/2 years ago. Amazed and overjoyed with what had transpired with my daughter's health through allergy elimination, I began seeing Carly myself. It is a non-invasive process that has been life-changing for both of us – no more allergies!

Laurie G., Boulder, CO